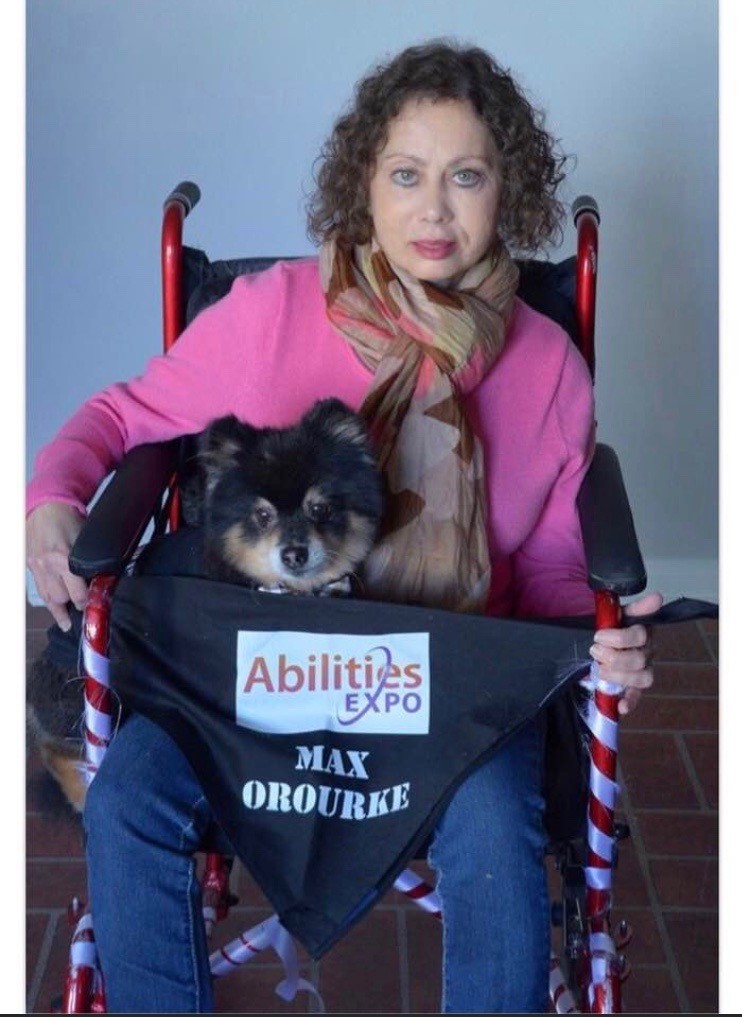 I am Donna Russo, Actress, Dancer and Speaker with Turner Syndrome and adult onset FSHD Muscular Dystrophy. Two unrelated conditions.
I want to be a positive force in celebration of ADA 30 years, there is a lot that has been accomplished and a lot yet to be discussed. We need more consulting committees of Disabled people working together with companies to help create more accessibility.
Donna On The Go is a Web Series Created and Executive Produced by Peggy Lane, it is a lighthearted view of the challenges that Disabled people face in an able bodied world. The Web Series can be seen on YouTube and brings awareness to challenges people with Disabilities go through daily with ramps, elevators, and stairs. The series has won over 50 film festivals and a Telly Award. I am the Lead Actress.
I have been an Ambassador for Abilities Expo for 4 years promoting the Expo with Peggy Lane through Magazines (Abilities Magazine), KPFK Radio (Access Unlimited), Abilities Zone and many interviews at the Expo itself. Performing Dance at the Expo has also been a highlight.
Social media handles: FB: Donna Russo; IG: Russo0124
Donna On The Go starring Donna Russo has been submitted for 4 Emmy® nominations. 
Here's a link to the website 
https://www.donna-on-the-go.com/
Here's a link to Donna On The Go: MAMMA (Season 3) 
Here's a link to Donna Om The Go: 
NINJAS (Season 3) 
Here's the trailer for Donna On The Go: DANCE