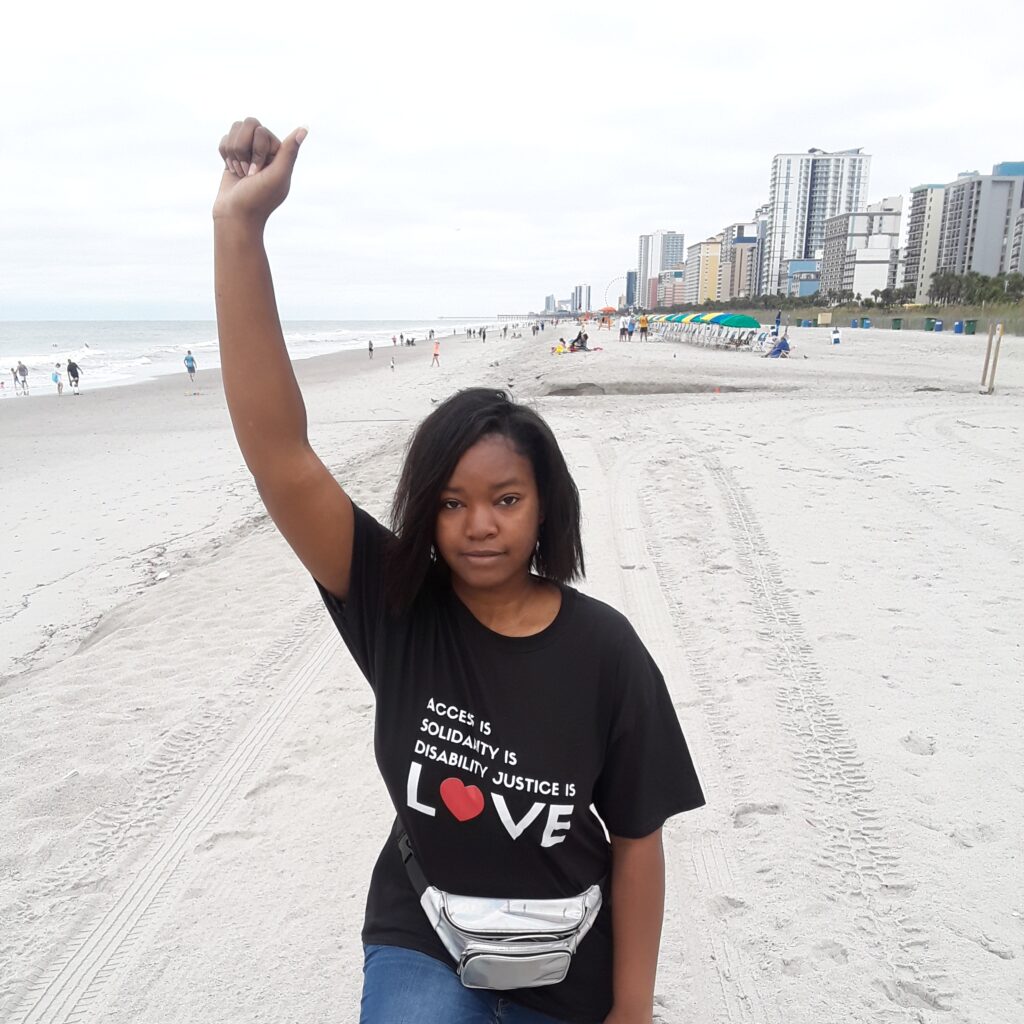 My name is Kayla Smith. I am a black autistic disability rights advocate from Winston-Salem, NC. I decided that I want to become an advocate in November of 2017 because I want to get rid of the stereotypes and stigma around autism and disability in general. I want to make the difference in the world and shows what autistic people are made of. Also, I want to bring awareness about the lack of representation of Autistic POC (people of color) in the autistic community. It is important to let the world know that autistic poc exist and the image of autism need to change and it has to reflect the real diversity in the autistic community instead of it is a white autistic boy thing and know it is not the case. I hope I can be a good role model for Autistic poc youth, so they can have someone to look up to. I wished I have one when I was young, but I doesn't. I am going to be a example for autistic poc especially black autistic youths.
I am a creator of #AutisticBlackPride/#BlackAutisticPride to celebrate and embrace black and autistic pride at the same time. It is important to embrace two identities into one instead of one and help black autistics and black family. Intersectionality is important and know that it is ok to talk about experiences as a black autistics. Our voices matter! I have a YouTube channel called Autistic Kayla: The Opinion of a Black Autistic Woman. I talked about my life and things like that.
Social media handles: Twitter: @BeingKaylaSmith; @beingmskayla), Facebook (Kayla Smith), TikTok (@autistickaylq), YouTube (Kayla Smith and you will see a playlist called Autistic Kayla), and LinkedIn (Kayla Smith).
Email: kaylabeingmesmith@gmail.com