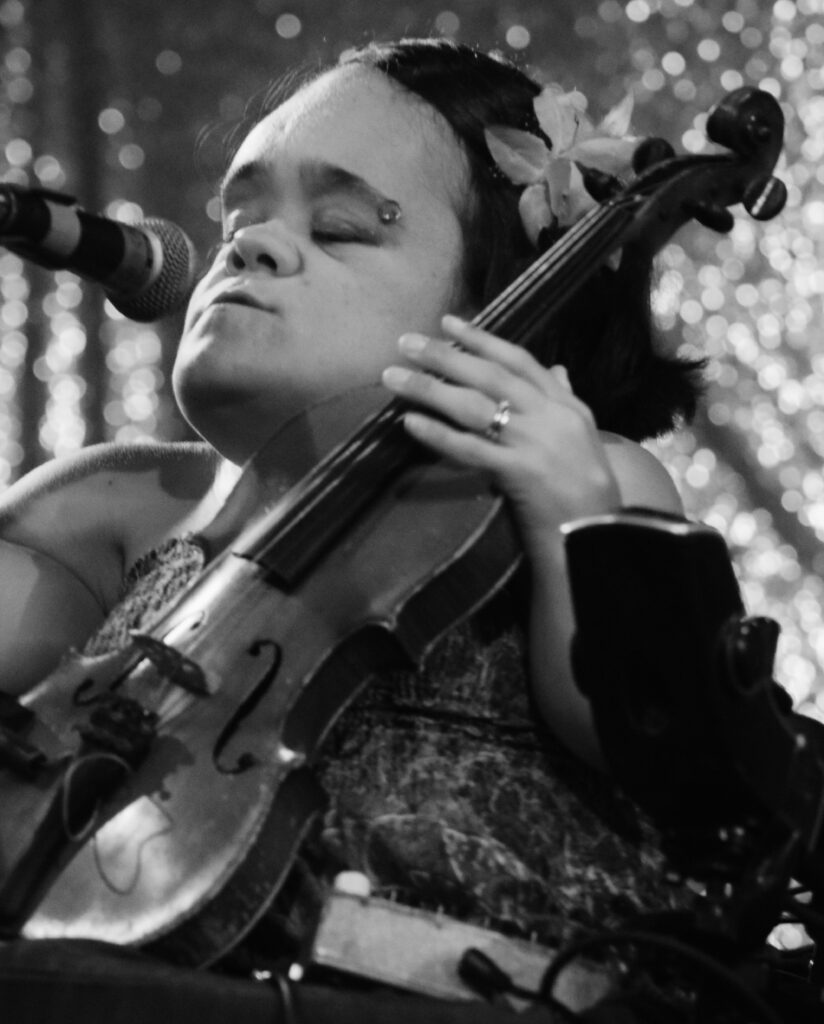 Gaelynn Lea won NPR Music's Tiny Desk Contest in 2016, and not long after she hit the road with her husband Paul. So far she has toured in 45 states and 9 countries, captivating audiences around the world with her unique mix of haunting original songs and traditional fiddle tunes. Gaelynn Lea has appeared in several major festivals over the years, including SXSW, Winnipeg Folk Festival, and Reykjavik Arts Festival. She has opened for well-known bands such as Wilco, The Decemberists, LOW, The Jayhawks, and the industrial rock supergroup Pigface.
In addition to performing and recording, Gaelynn also does speaking engagements about Disability Rights, finding inner freedom, and accessibility in the arts. So far she's been able to share her perspective on PBS NewsHour, BBC World News, The Moth Radio Hour, and through two widely viewed TEDx Talks.
Gaelynn Lea is currently working on a memoir about her touring adventures and disability advocacy that she plans to release in 2022. Since the Coronavirus pandemic halted her traveling, Gaelynn has been performing a weekly concert on YouTube to fans who join her every Sunday afternoon from all over the world.