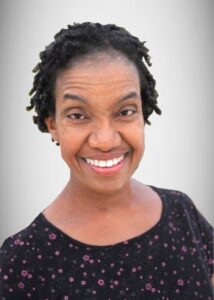 Actor *Solo Artist* Theater & Filmmaker* Disability Influencer* Artist Educator
Diana Elizabeth Jordan (SAG-AFTRA/AEA) has known she wanted to be an actor ever since she was a little girl. The award -winning actor has been cast in over 60 theater productions and has over 18 film, television credits included CBS's S.W.A.T. FX's Legit s and she most recently guest starred on Heartbeats a completely improvised medical dramedy ( produced by Jessica Lynn ,Verdi Mary Chieffo and Ripley Improv).  As a theater & filmmaker she has directed over 20 theater productions received a best director nomination from The Easterseals Disability Film Challenge for her film directorial debut -and served as a co-producer- on I CAN, written by Aaron Sanders and executive produced by Cory Reeder. She hosts a weekly vlog, A Morning Cup of Joy and is the founder and Chief Creative Artivist of a production company Dreaming Big On A Swing Entertainment and an edutainment production company The Rainbow Butterfly Café.  She is also an acting coach for Performing Arts Studio 'West.
Diana is speaker and solo artist with several one person shows to her credit and  was the first actress with a disability (cerebral palsy which mildly affects her speech and gait) to obtain a Masters of Fine Arts in Acting from California State University Long Beach (2001)   She serves on the SAG-AFTRA National Performers With Disabilities Board, Divas With Disabilities and is one of the Disabled Advocates For Women of Color Unite founded by Cheryl Bedford.  .
Social media:
www.instagram.com/fromtheheartdej