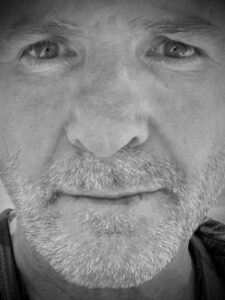 Working as a professional filmmaker for the past 15 years and bringing a ceaseless creative drive to telling powerful and engaging stories, David's focus is postproduction.
As a film/video editor, David has extensive postproduction experience, successfully editing local and national commercials, corporate videos, and documentaries for broadcast and social media.
Corporate clients include Oracle, Intel, Xero, and Hewlett-Packard. Commercial clients include The American Lung Society, Jeep, Lamborghini, Trojan Condoms, and HBO. David has edited for some of the best advertising agencies in the world including FCB, Chiat/Day and Goodby, Silverstein & Partners.
Most recently David was lead editor for Lights! Camera! Access! on the ADA31 Lead On production. As an assistant director and producer, David also has extensive production experience on national commercials and short-form documentaries from organic farming, PTSD to stem cell research.
David's many strengths including an ear for sound mix and design as well as an eye for color. As postproduction supervisor David has overseen films from conception to editing to grade and final mix.
Creating a great story is ultimately about problem-solving. Whether that means following or breaking the rules David is uniquely adept at delivering a coherent POV. He loves his cat, Kelly.