ADA30 Lead On
First Annual Celebration of Disability Arts, Culture, Education & Pride.
Click the button below to view ADA30 Lead On!
ADA30 Lead On: Celebration of Disability Art, Culture, Education & Pride
July 23rd, 2020, 7-9:30p ET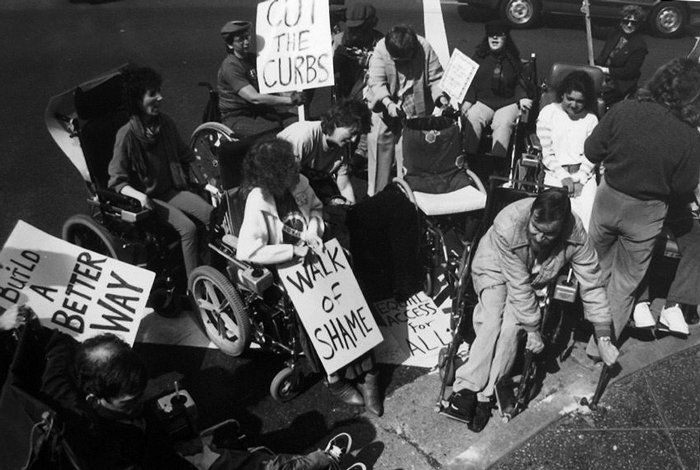 Photo by Tom Olin, The Olin Collection group of disabled activists using wheelchairs are watching another activists take a sledge hammer to the curb at the Hollywood Walk of Fame to create a curb cut.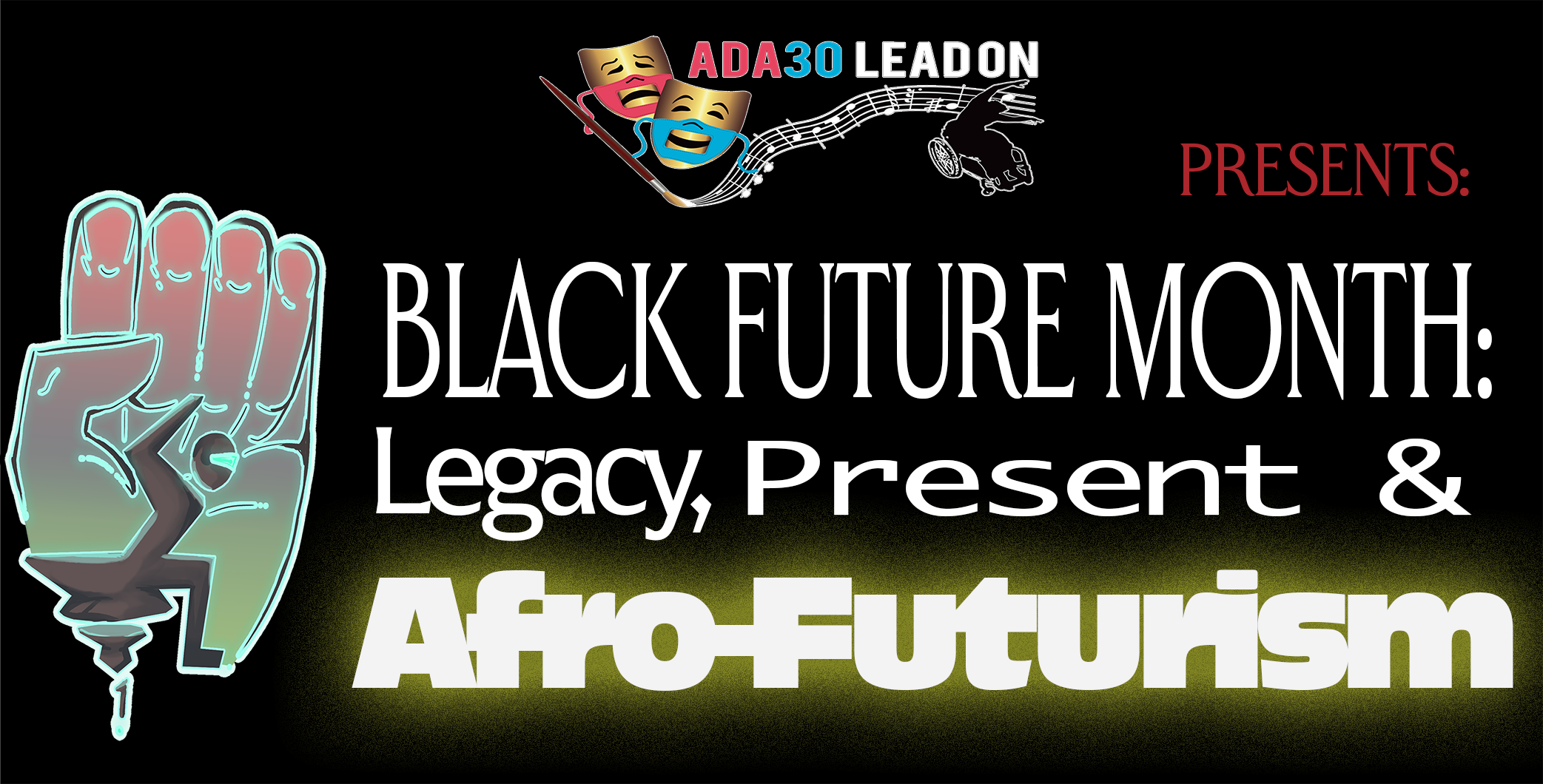 ADA30 Lead On/NDEAM Team presents
BLACK FUTURE MONTH: Legacy, Present & Afro-Futurism
March 24th-26th on Facebook Live
SEEKING Black Deaf & disabled visual & performing artists for a 3-day festival celebrates, educates, takes ownership of Black disability experience.
The deadline to apply is Thursday, February 25th
,

Other sponsors include
Bus Door Films, Comcast NBCUniversal, Easterseals Disability Film Challange, EIN SOF Communications, Exceptional Minds, The Foundation for Global Sports Development and Sidewinder Films, Kessler Foundation, Mitsubishi Electric America Foundation, Lights! Camera! Access!, Mulberry Tree Group, PolicyWorks, 3 Play Media, TransCen/Mid-Atlantic ADA Center, Wells Fargo, and Woman of Her Word.
Lead On: The Life and Legacy of Justin Dart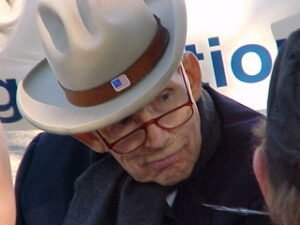 "I call for solidarity among all who love justice, all who love life, to create a revolution that will empower every single human being to govern his or her life, to govern the society and to be fully productive of life quality for self and for all."

Disability Talent Resources
Lights! Camera! Access! (LCA) has three objectives – 1) to increase disability employment in front of and behind the camera/keyboard across delivery platforms – TV, films, advertising, news, theatre, and interactive; 2) to improve disability portrayals and; ensure access to media through captions and audio descriptions.
Website: EINSOFcommunications.com

DisArt believes that expressions of a Disabled cultural identity can transform society from awareness to understanding to belonging, creating a community that enjoys the full and equitable participation of all Disabled people.
Website: https://www.disartnow.org/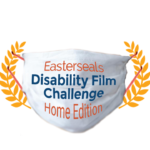 The Easterseals Disability Film Challenge is a weekend-long filmmaking contest, originally launched in 2014 by actor, now also ESSC Board Member, Nic Novicki. Open to all, the challenge provides a platform for new voices in the entertainment industry.
Website: disabilityfilmchallenge.com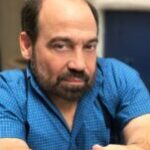 "I think of the ADA as an incredible foundation of needed change for people with disability. That foundation is being built upon every year it is in existence by our community. The strength of it supports our progress, our perseverance, and the power of our united voice."
-Danny Woodburn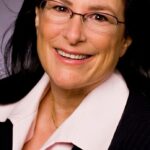 "26% of the population – 2% of media – 100% cast and crew of ADA30 Lead On and NDEAM. Media professionals with disabilities own this narrative – In front of and behind the camera. A real gamechanger."
-Tari Hartman Squire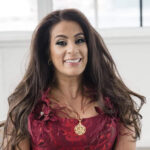 "I have a dream that by the next National Disability Employment Awareness Month, workplaces nationwide will reflect the disability community in the same percentage that we exist in the real world.
The talent exists. It is time to create a more inclusive world where all of us can succeed."
-Maysoon Zayid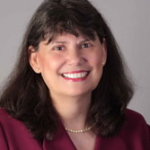 "The passage of the ADA 30 years ago gave people with disabilities protections of our basic civil rights. As a community, we embraced this new found opportunity of equality, and continue to work towards its fullest potential."
-Karen Goss